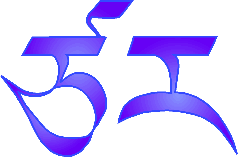 Gifts of the Archangels Class will include:
~ Archangel Michael's Energetic Cleansing
~ Archangels Raphael and Chamuel's Healing Circle of Divine Love
~ Archangels Joviel and Gabriel's Gift of Creative Communication
~ Archangel Uriel's Presence of Peace Meditation
~ Archangel Zadkiel's Violet Flame of Forgiveness

The Archangels play a vital role as mediators and messengers between the Divine and humanity. Each of these "celestial physicians" carries a unique healing gift, and they work tirelessly to mend our beings on all levels—spiritual, mental, emotional and physical. As we bask in their presence, their immense Light purifies, energizes, uplifts and awakens us to our true nature. When we learn to tap into the energy of the Archangels effectively, we begin to progress on our spiritual path and manifest our highest and best intentions.

In this class, you are invited to open to the clarity and gifts of each of these beautiful Light Beings through meditation, intention, toning and more. After a brief presentation about the Archangels and Archeiai (their feminine counterparts) and the ways they can assist us in our lives, Diana will connect to and bring in the high vibrational energies of the Archangels so that each Archangel's essence or energy signature can be experienced more deeply. The angelicly-guided meditation process allows the Archangels to connect by means of voice and energy so that wisdom may be imparted as well as vibrational awareness.

In this workshop you will learn about and experience the energies of:
Archangel Michael and Faith - Archangel of Protection, Prince of the Angelic Hosts
Archangel Raphael and Mary - Archangel of Healing
Archangel Gabriel and Hope - Herald and Messenger of God, Archangel of Resurrection
Archangel Uriel and Aurora - Archangel of Ministration
Jophiel and Christine - Archangel of Creative Power and Illumination
Chamuel and Charity - Archangel of Adoration and Divine Love
Zadkiel and Amethyst - Archangel of Ascension and Invocation

Cost for the four-hour workshop is $88.00 ($77 for Order of Michael members).

Workshop participants come away with a deeper connection to the energies of each of these wondrous Beings of Light, a sense of inner peace and unconditional love and an understanding of how to work with the Archangels for greater awareness and manifestation of the path ahead.

If you are interested in this or any of Diana's workshops, contact her via email by clicking here.

We seek to imbue ourselves and the planet with the energy of unconditional love to instill peace within our hearts that expands to all. The angels are here to assist us in embracing our wholeness on the path to enlightenment and peace for this planet.

About the Instructor:
It has been my honor and joy to channel the loving light of Archangel Michael since 1999. In addition to Michael, I have also worked closely with Archangels Raphael, Gabriel and Zadkiel in healing and cleansing work. I've found that invoking the enlightening presence of all the seven major archangels enhances intuitive and healing sessions, meditation and intention/manifesting as well as every aspect of life.

Working as an Intuitive Counselor and Reiki Master for many years, I've discovered the truth in what I always believed: Everyone is psychic and able to achieve a sense of spiritual connection. In addition, the Universe has taught me both personally and through my work that we must take an active role in healing ourselves. On my own path toward self-healing, I became a Reiki Master Teacher, got certified in DNA Activation and Therapeutic Breathwork and took numerous classes including Quantum-Touch, Esoteric Healing, Advanced Energy, Muscle Testing, Energy Dowsing, Tibetan Chakra Toning among others. Through these multiple modalities, I assist others in embracing wholeness and radiant health, discovering the True Self and following their Soul Path.

Much of my work as a healer/teacher/messenger focuses on opening people to their own intuitive and healing gifts and enhancing their spiritual connection—hastening the journey to enlightenment. While fulfilling this life path, I've been guided to teach many classes and use several modalities. All the experiences of my professional life—as a former English teacher, writer and graphic designer—contribute to the work I do now—just as all the personal experiences prepared me for it.

The angels lovingly assist me both in intuitive readings and healing sessions. Using a combination of clairaudience, clairvoyance, clairsentience and light-to-medium trance, I access guidance from the Higher Self, spirit guides and the Angelic Realm. I began conscious deep communication with Archangel Michael as well as other Light Beings more in 1999. Through guidance from the Council of Light in October 2001, I was led to begin the Order of Archangel Michael. (Learn more about the Order of Archangel Michael .)

I acknowledge with profound gratitude and reverence the help, guidance and support of Archangels Michael, Gabriel, Raphael, Uriel, Chamuel, Joviel, Zadkiel and Metatron, Jesus, Melchizedek, Mother Mary and other Light Beings, including my own beloved spirit guides and guardian angels. Their presence of unconditional love uplifts me in all I do and reminds me that we are all ONE.